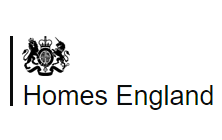 Extensive Site Clearance for HS2 Train Line for Homes England
The brief and initial requirements
Homes England, a governmental body tasked with managing the clearance for HS2, approached NGM to clear a 22-acre site in preparation for a Hub in Washwood Heath, Birmingham.  The clearance could not take longer than two weeks to ensure the progress of the new train line could continue on their current plan.
Proposal
NGM conducted initial site visits to understand the scale of the work and the equipment and manpower that would be required to complete the job in the short time-frame.
The site required a combination of climbing tree surgeons, 2 tractors equipped with a selection of flails other heavy plant machinery.
Delivery
The clearance was completed before the deadline in under 2 weeks by a team of 22 men and women. NGM is proud to say that all waste from this site clearance was 100% recycled.  We also worked responsibly to ensure the local ecology was not disturbed, surveying the site thoroughly before and being conscientious throughout.
NGM now have a close working relationship with Homes England as a result of this successful project.