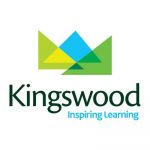 Kingswood Activity Centre's extensive landscaping and maintenance plan at Dearne Valley location
The brief and initial requirements
We were approached by Kingswood Leisure to overhaul their grounds which had been become overgrown and neglected. The location was formally called the 'Earth Centre' for the 'Millennium Project' but was converted in 2012 to an activity centre.
They required a tailored and intensive maintenance schedule that included clearing large activity areas and cutting back and clearing an orchard.  Their eco-pods had also become increasingly inaccessible due to overgrowth.
This was a challenging environment due to the local ecology including grass snakes and other potentially endangered species, and the frequent presence of children near operating sites.  We were sympathetic towards the environment at all times and kept health and safety of the site-users of paramount priority.
Proposal
We were flexible and available on-demand to suit the client's needs and provided an immediate brief. The job would require the use of ride-on mowers, tractor hedge cutters, mobile hedge cutters and strimmers.  We constructed a tailored grounds work schedule with workers attending the Dearne Valley site for 3 to 4 weeks of initial intensive labour with projected 2 visits per week for 6 weeks.  The maintenance plan would be re-evaluated after the 6 week period to ensure economic efficiencies were met in an on-going maintenance contract.  Additional services were provided to improve aesthetics and a construction team dug out the kerbs, provided pathways and canopy lifting.
Delivery
The project was completed with NGM's high standards and fulfilled on-time and on-budget.  The new and improved look of Kingswood Dearne Vally Activity Centre continues to attract new tourism from all over the UK.
Strong compliance with NGM's health and safety guidelines was key during this project.  We ensured spot checks were carried out by the maintenance team so that there were no children present in our specified working area.  A high level of individual awareness maintained this standard.  When required,  work was paused with all machinery turned off completely to allow children to pass through the area. The staff on this job were all DBS checked.
After the final 6 week period of 2 visits per week were completed, NGM and Dearne Valley were happy that a high standard of work had been achieved by the team tasked with the project.  We continued with an on-going maintenance plan with one visit week as it was deemed suitable that a two-person team would be able to maintain these high standards with one visit per week.