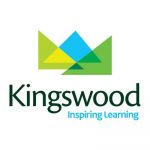 Kingswood Activity Centre's 'figure of eight' Lake Build at Grosvenor Hall Location
The brief and initial requirements
Kingswood approached NGM with an ambitious plan to produce a new boating lake at their Grosvenor Hall location as part of a one million pound investment to maintain their facilities as the best activity centres in the country.  They required a 50 metre by 100-metre 'figure of eight' shaped lake with viewing platforms to be used by Kingswood leisure and activity centre in Ashford. The Brighton site required this large lake to train its young people in a variety of water sports whilst keeping safety as the number 1 priority (followed closely by fun of course!)  Kingswood provided the plan, gained planning permission and completed topographical surveys.
It had to be built during summer as winter development was not available.  This large project required specialist contractors on site to ensure the health and safety standards of NGM were maintained throughout the large construction of the lake.
Proposal
After receiving the plans and completing risk assessments, we created quotations on costings and the client approved our proposal based on their plans.
This project required a bespoke, industrial-strength pond liner due to its unique shape and commercial use. We devised the most cost-effective method to obtain water through the borehole method as that would also allow for easy balancing of the lake.  We built banks and used the spoil to ensure flood defences were in place. The lake has a specialist drainage system fitted to ensure its longevity and efficiency.
The site was heavily cordoned off with no access the to public or visitors and a banksman was used to manage deliveries to ensure the safety of all throughout the project's construction.
Delivery
The site build required two 14-ton diggers, four 9-ton dumpers and 8 staff.  The large and ambitious project only took 12 weeks to build. Since its creation, countless children have enjoyed the lake both on visits and as part of school activity stay overs.  It has since become a landmark of the Kingswood Activity Centre brand.
The Kingswood lake build represents the pinnacle of lake engineering whilst also representing NGM's core values of supporting services that enrich communities.  The Kingswood group welcome over 165,000 young people from more than 35 countries around the world annually.
The artificial lake is an in-house design to maximise depth levels in two separate teaching quadrants. The figure of eight ensures that two pools are deep enough to fulfil all of the different types of water sports.  A single oval would create a large amount of wasted shallow water due to the nature of the site.  Consequently, two deep ovals are joined seamlessly to give the flexibility of two separate, functional zones or one large open-water space.